Thursday, 05 October 2023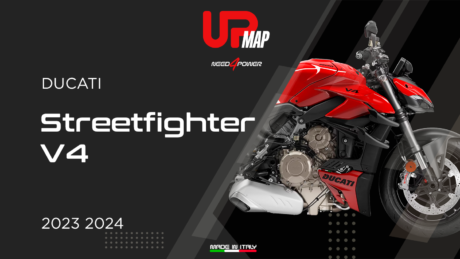 With UpMap T800+ you can get the best performance for your Ducati Streetfighter V4 2023/2024 (all version). When you match the UpMap with your V4, will be possible to use the maps specially developed for your configuration. At your disposal you can select between different exhaust system models, including Termignoni, Arrow, Austin Racing and Sc-Project.
Thursday, 22 October 2020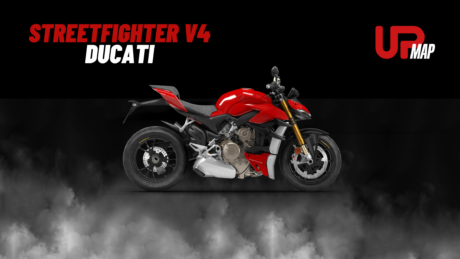 With great enthusiasm we are pleased to announce the release of the maps developed for the Ducati Street Fighter V4 2020 with racing silencers Termignoni D199 and silencers Arrow 71146PK and 71154PK.