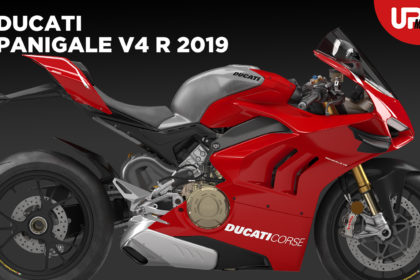 With UpMap, you can ensure maximum performance for your DUCATI PANIGALE V4 R equipped with Termignoni 4USCITE (code D182).
For more information about the exclusive 4USCITE Racing Kit, visit the Termignoni website.
With UpMap, you can re-programme the ECU of your Panigale V4 R to adjust engine calibration to the new D182 system, thereby getting the most out of the 4USCITE in terms of maximum performance as well as delivery and riding pleasure. A benefit that is clear right from the first twist of the throttle.
Ducati V4 R

CATEGORY: TERMIGNONI
Code: V4 R 18 D182 FR
Designed for the Termignoni 4USCITE complete racing exhaust code D182, with deactivated lambda probes and exhaust valve. In terms of power, the mapping reaches 212.19* CV at 15700 rpm. In terms of torque, the recorded value is 10.99* Kgm at 12100 rpm.
[*Data cited refers to values at the wheel]
Remember that for those purchasing the device UpMap T800, the first mapping it's available online at our STORE for free.
It will be enough, when you purchase the map, enter the "TERMIGNONIGIFT" code to get the map for free.
UpMap – Next Level for Passion