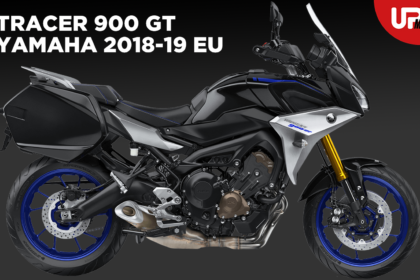 Finally the wait is over; from today with UpMap you can improve the performance of your Yamaha Tracer GT year 2018–2019, with UpMap T-800
Thanks to the combination of UpMap and your bike, it will be possible to use the maps developed for the complete Termignoni Y102 racing exhaust, with a complete racing GPR exhaust, as well as with the standard exhaust.
Thanks to the deactivation of the lambda probe operation and the optimization of the air / fuel ratio, you will be able to enjoy better handling and an increase in the maximum power of your Tracer GT. The significant increase in power will be perceived from the first opening of the gas.
Yamaha Tracer GT (2018-2019) EU version
Remember that for those purchasing the device UpMap T800, the first mapping it's available online at our STORE for free.
It will be enough, when you purchase the map, enter the "TERMIGNONIGIFT" code to get the map for free.
UpMap – Next Level for Passion